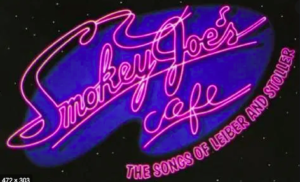 Let's be honest, it's been a tough year. Melissa writing here. Things have changed and these updates deserve my personal voice going forward.
Just as I was easing back to performing after a few years off, in a role that is exciting, challenging, and such a blast, a global pandemic hit. The production of "The Wedding Singer" (Julia Gulia) kept getting postponed and then finally cancelled, of course.
But I have nothing but gratitude for the pandemic times as I have been so much luckier than others who have suffered.
But, great news! Vaccinated and ready to go!
Catch me singing and dancing in "Smokey Joe's Cafe: The Songs of Lieber and Stroller" with Pleasant Valley Productions based in West Orange, New Jersey. With a Broadway veteran, award winning director, this is sure to be super fun in the beautiful summer nights at outdoor stage Oskar Shindler Performing Arts Center. Tickets will be accessible to most: $5-10.
July 16, 17, 23, 24, 2021.
I am honored to join this stellar cast and new community in our new normal.
"I'm a WOMAN: W-O-M-A-N"!
BroadwayWorld press release for the full season here: https://www.broadwayworld.com/new-jersey/article/Pleasant-Valley-Productions-Announces-Season-Lineup-of-Outdoor-Performances-20210325